VIP Teachers
"Very Inspiring Piano Teachers"
Brittany Moreno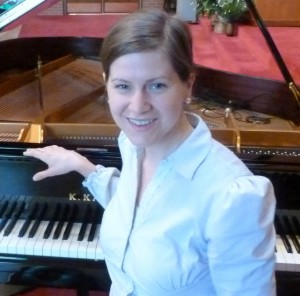 40220
Tel: (865) 209-0241
About Me
My focus is on developing my students' musical ears in order to help them improve their note reading and theory skills through interactive learning. Especially when learning popular, contemporary or gospel music, I allow them to use technology such as itunes or youtube.
I also encourage students in whichever style they choose to perform.
Education & Background
Her Master's Degree is in Music Education with emphases in piano pedagogy and Asian music from St. Scholastica with her mentor, Father Manuel Maramba. She finished her Bachelor of music in Pedagogy, Music Education and Musicology and minored in Voice with pedagogue Carol Eikum at the University of Northwestern in St. Paul, MN. Ms. Moreno has performed in solo, ensemble and theater settings and has held church accompanying positions for many years, including her current position at Bullitt Lick Baptist Church.
After recently relocating to Louisville, she has quickly established herself as an active performer. She also frequently gives presentations on the Suzuki Method in local institutions.
What I Teach
I have been a teacher of piano for at least 15 years. As a certified Suzuki Piano Teacher I teach both traditional and Suzuki methods. My students have various musical goals: to become a better performer, to transfer from Suzuki to traditional piano, or to learn how to read better using music theory and aural skills. My students perform classical, popular, church and contemporary music.
Ages/Skill Levels Taught
I teach students of all ages, levels and experience. My youngest student is about three years old and my oldest is a retiree.
My Associations