Our goal in all restoration work is to improve the performance of your piano with extended service beyond completion of the job. Below are 3 steps in a complete piano restoration. They can be taken separately or as a total package depending on condition and budget.
Action Work is the overhaul and/or replacement of worn action parts in order to restore and improve the responsiveness and tone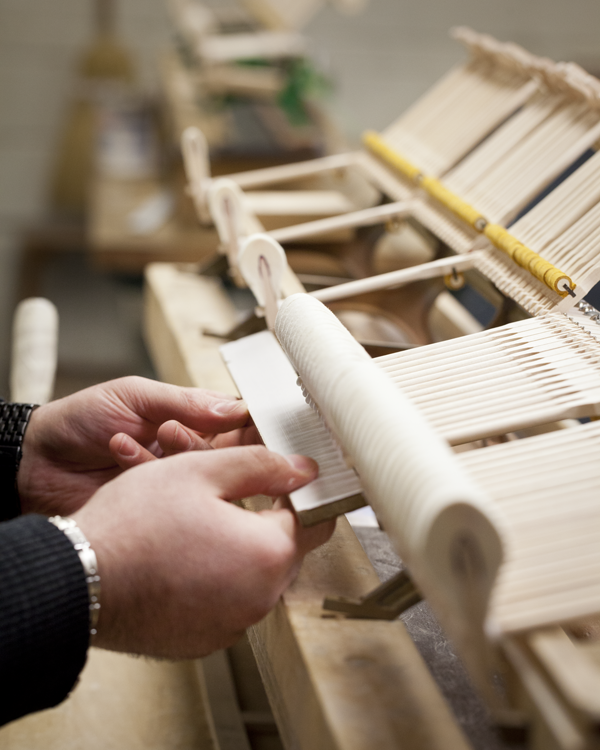 Damaged action rails replaced.
Cold pressed American or German hammers are custom manufactured and installed
High quality American or German action parts are installed
Action geometry is analyzed and optimized
Keys are reweighed
Friction is minimized
Existing ivory keytops in good condition are restored
Worn ivory and older plastic keytops are replaced with new German acrylic
New keybushings are installed
New felt on keyframe is installed
Action and dampers are precisely regulated
Belly Work is the replacement of worn pinblock, soundboard and bridges; the foundation of any major restoration job that determines the future stability of the instrument. Precise workmanship is imperative.
Shaping and gluing ribs to quarter sawn
Sitka spruce soundboard panels
Tapering soundboard panel for better resonance
Installing hard rock maple bridge caps and hand carving bridge notches
Installing quarter sawn hard rock maple pinblock
Installing custom manufactured bass strings
Restringing with new tuning pins
Installing new agraffes and resurfacing capo d'astro
Reinforcement of bracing and superstructure (if needed)
Case Refinishing work is sent to our hand-picked specialists out-of-house. This way we can assure our customers their instrument will look as good as it sounds when the job is complete.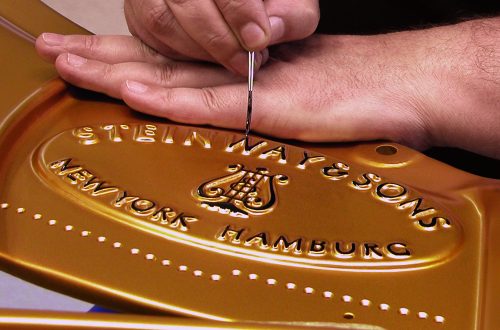 Careful stripping of original finish
Repair of case details such as ornamentation, sharp corners and veneer
Wood pour filling to ensure a smooth final finish
Application of stain and sealers
Application of multiple coats of lacquer
Hand rubbed final finishing
Nickel re-plating and brass polishing of metal case parts
Application of new felt to music desk and lyre components
visit The Piano Shop
---
Drop by our showroom. See our pianos first-hand.
free Piano Tuning
---
Register for our monthly drawing for a free piano tuning.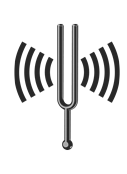 contact Us
---
You have questions, we have answers. Call us, send us an email or text.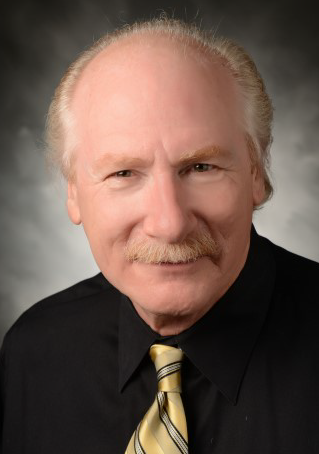 Need answers fast?
Talk to Matt
(502) 553-5171 talk & text
matt@thepianoshop.net