VIP Teachers
"Very Inspiring Piano Teachers"
Amber Wilson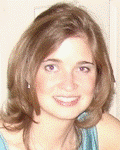 40511
Tel: (859) 979-1605
About Me
"I enjoy teaching!  My instruction is traditional/classical in nature, but I am open to students playing different types of music, according to their interests.  Lesson instruction includes note reading and rhythm, music theory and technique, as well as performance skills.  Upon request, students may receive instruction in playing by chords and using lead sheets as well.
Students will be given the opportunity to perform in 2 recitals per year.  In addition, students will have the opportunity to participate in the Federated Music Festival and the National Guild Piano Playing."
Education & Background
Mrs. Wilson has a Master of Arts in Teaching degree from Eastern Kentucky University.  She took piano lessons for 11 years and pursued a music minor at Toccoa Falls College.  At Toccoa Falls, she took a piano pedagogy class and worked in the campus Community Music School, teaching children under the supervision of music professors.  In addition, she participated in several ensembles, including choir, band, and a music/drama performance team.  She has served on the worship team at her church as well.
What I Teach
Piano lessons
Ages/Skill Levels Taught
Beginner
Intermediate
All ages are welcome. I prefer to start teaching children when they are at least 5-7 years old and have some reading proficiency (reading words and some sentences).
My Associations
Federated Music Clubs Member
National Guild of Piano Teachers Member